Welcome to the Walmart Toy Lab, the most epic virtual toy store around. Here kids become toy testers, and tell Chief Fun Officer Ms. Bartlesby which toys are the most fun via a Toy Report that they can also share with their parents.

Built on the Eko platform, this interactive film contains over five hours of video content.

Toy Lab raked in over 3.1 million engaged views, with kids spending an average of 10+ minutes playing with toys. Over 2.1 million toys were added to Toy Reports, and 90% of Toy Reports were shared with parents.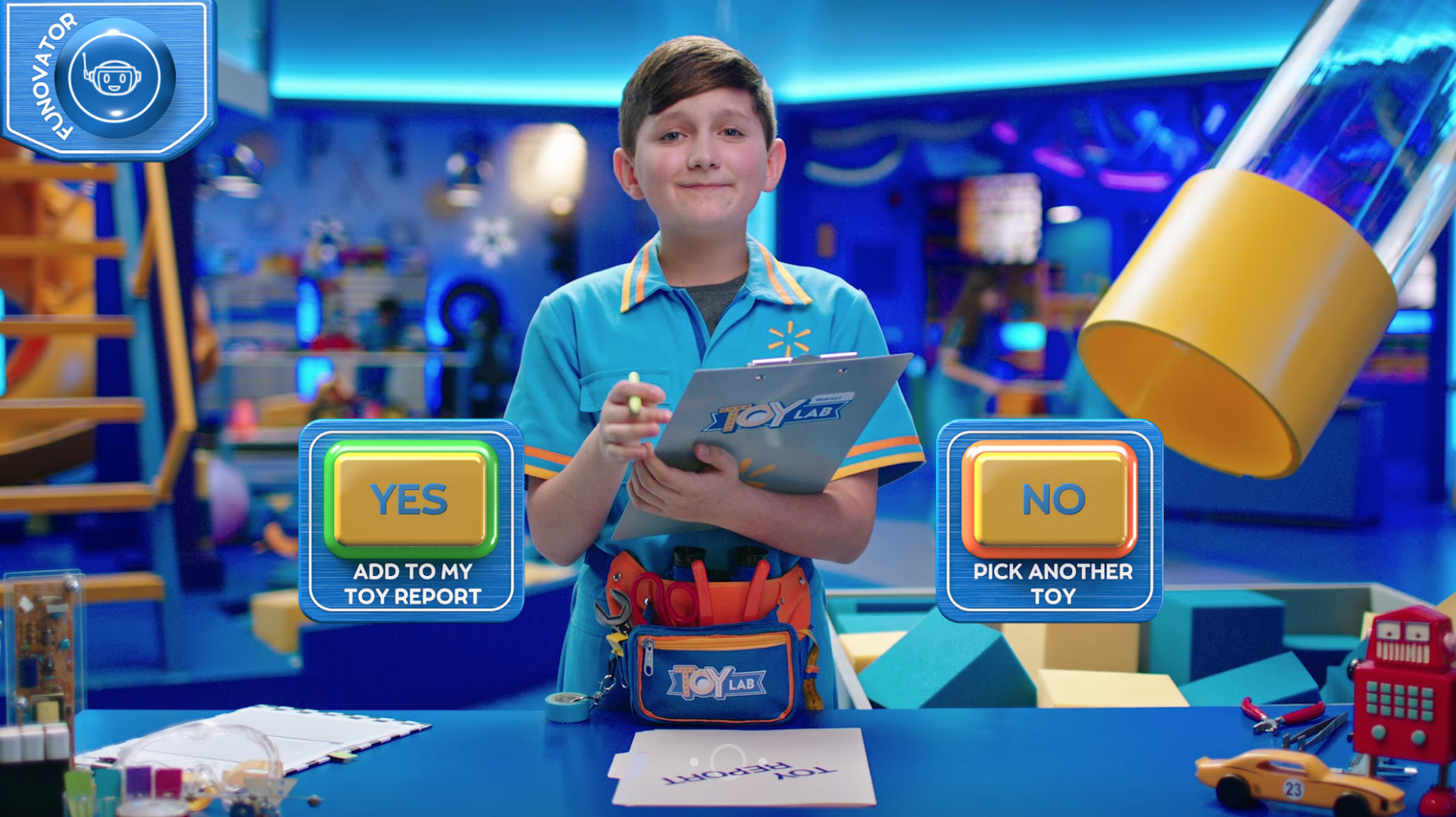 Check out the video walkthrough below.



The "Don't Push" button was a huge hit, with over 2.1 million pushes.




The Walmart Toy Lab lives within KidHQ, a digital content headquarters with a different branded experience on every floor.




Press:
Wall Street Journal: Walmart and Mattel Lease 'Floors' in a Virtual Toy Store Run on Interactive Video

Forbes: "Experiences, the thinking goes, can't be delivered online ... Walmart and one of its tech partners have a different idea about that."

Buzzfeed: Eko Reshapes Holiday Shopping With KidHQ, A Choice-Driven Experience For Kids, That Parents Can Learn From

Extreme Reach: "The Toys R Us bankruptcy in 2018 left a gaping hole for many parents. And while no brick-and-mortar retailer has emerged to fill the gap, a virtual store called KidHQ is helping to replicate online the toy browsing and discovery that until now could only be done IRL."